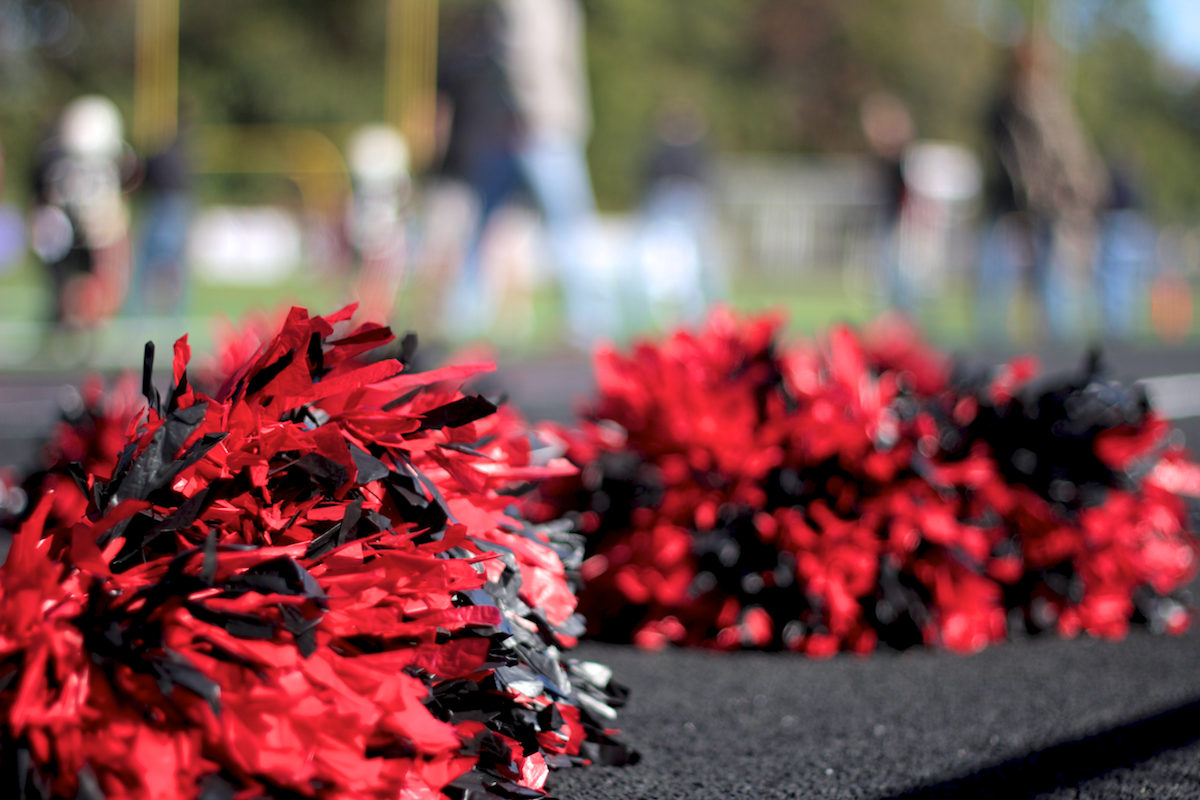 Pom poms & Props
All fully customisable, highly durable and of top notch quality. Feel free to browse through our catalogue below.
*Pom poms available for rent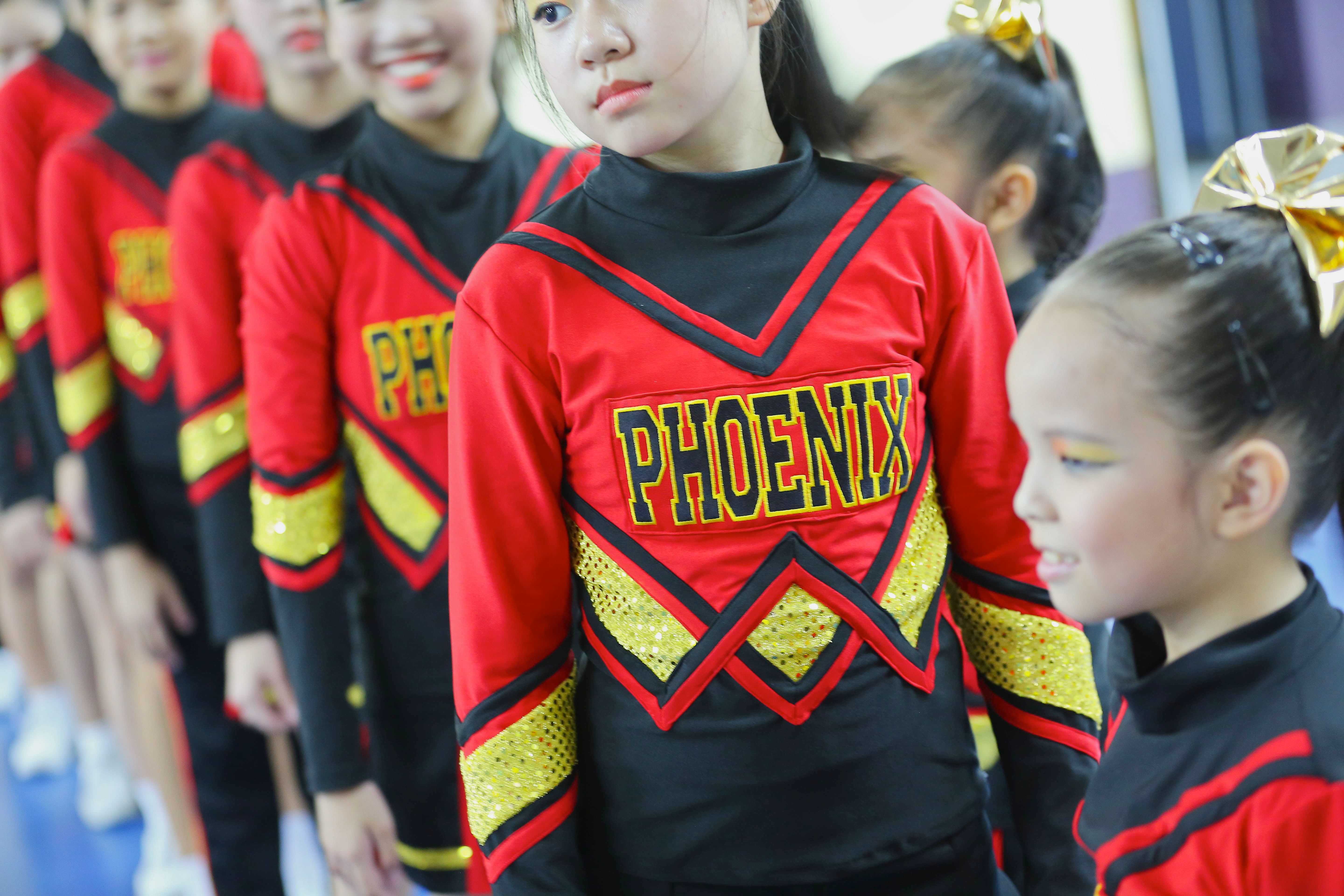 Shoes & Apparel
If we haven't got it here, throw us any ideas or suggestions, and we will gladly consider your requests!
*Wide range of selections available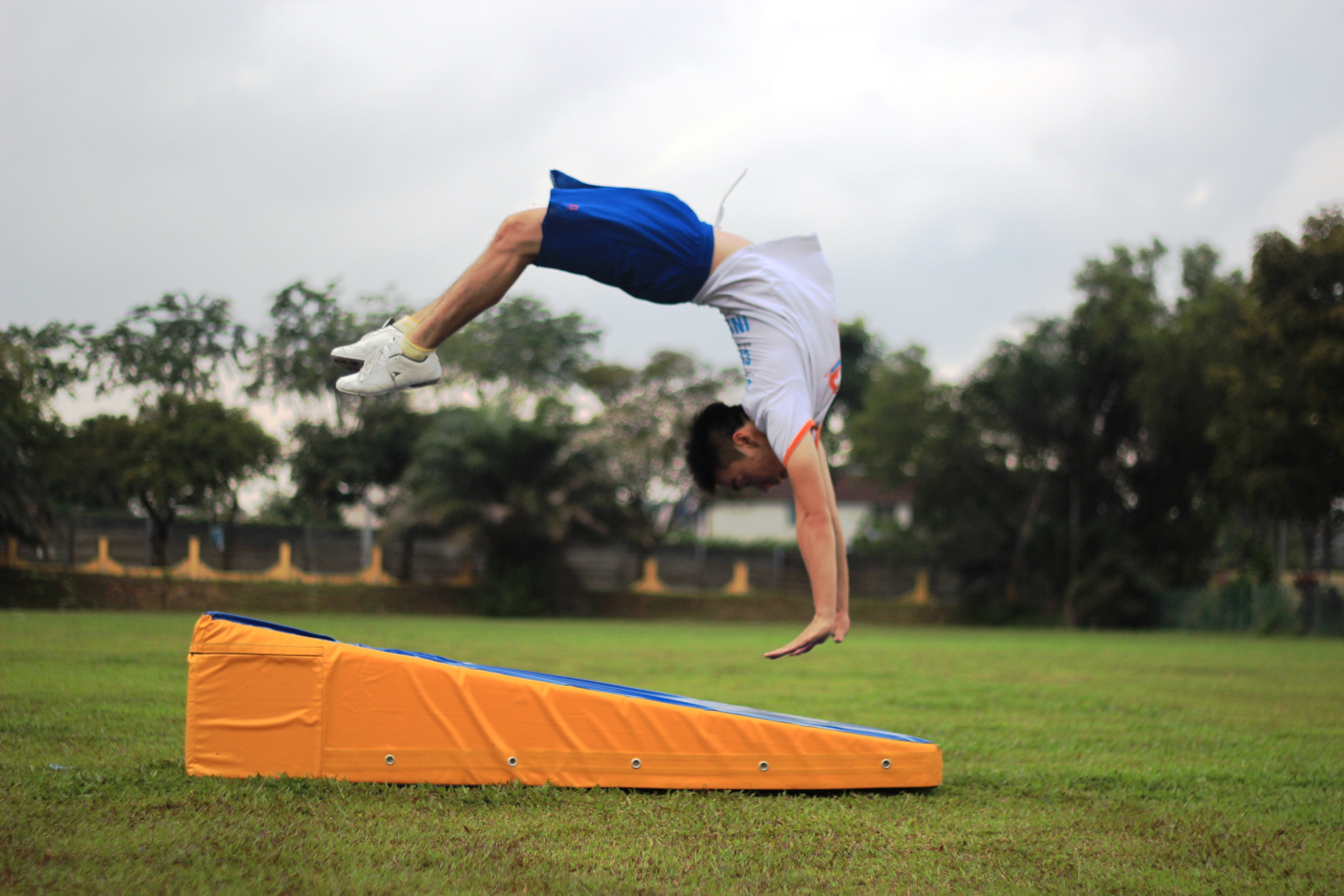 Mats & Equipment
Choose from basic mats, gymnastics mats, competition standard foam rolls, spotting blocks and more.
*Mats available for rent.
Professional Tailors
Choose from our panel of professional tailors, all carefully handpicked for their high quality, intricate workmanship and affordable cost.
Custom Uniforms
All our uniforms are custom-made from local or imported tailors. We cater to every need and every budget, and come to you to do the measurements. Check out our past designs for inspiration on the latest styles, colours and materials!
Design Consultation
Have an idea of what you want but want to see it on paper first? Hire our designers to help advise and sketch out the design so you can visualise your final product before making the order.
Competition Advice
Certain competitions have very specific rules about skirt lengths and cut-outs. We help you navigate the competition rules to make sure uniforms adhere to competition-specific regulations.
*Uniforms also available for rent.
Uniforms Available For Rent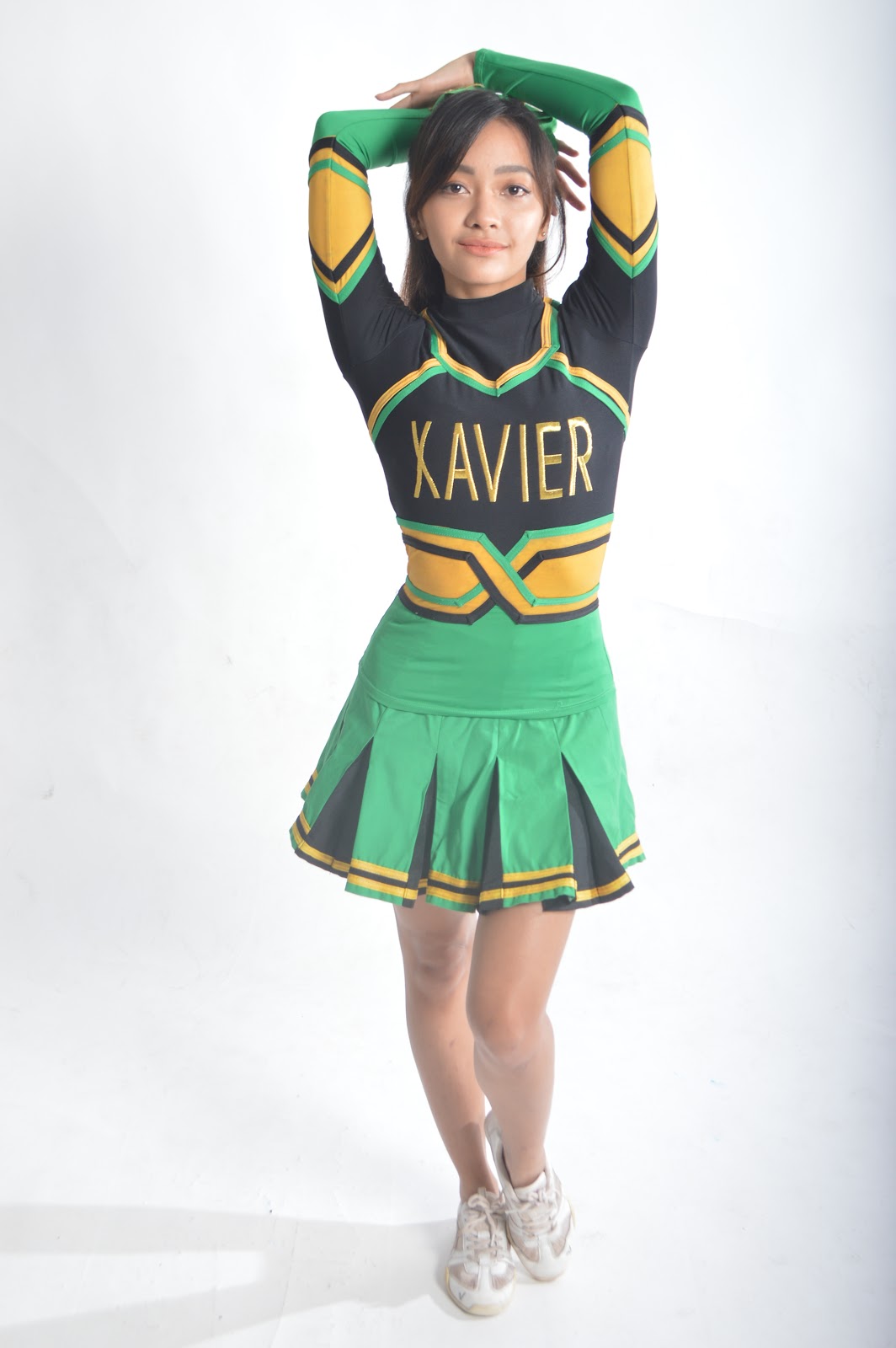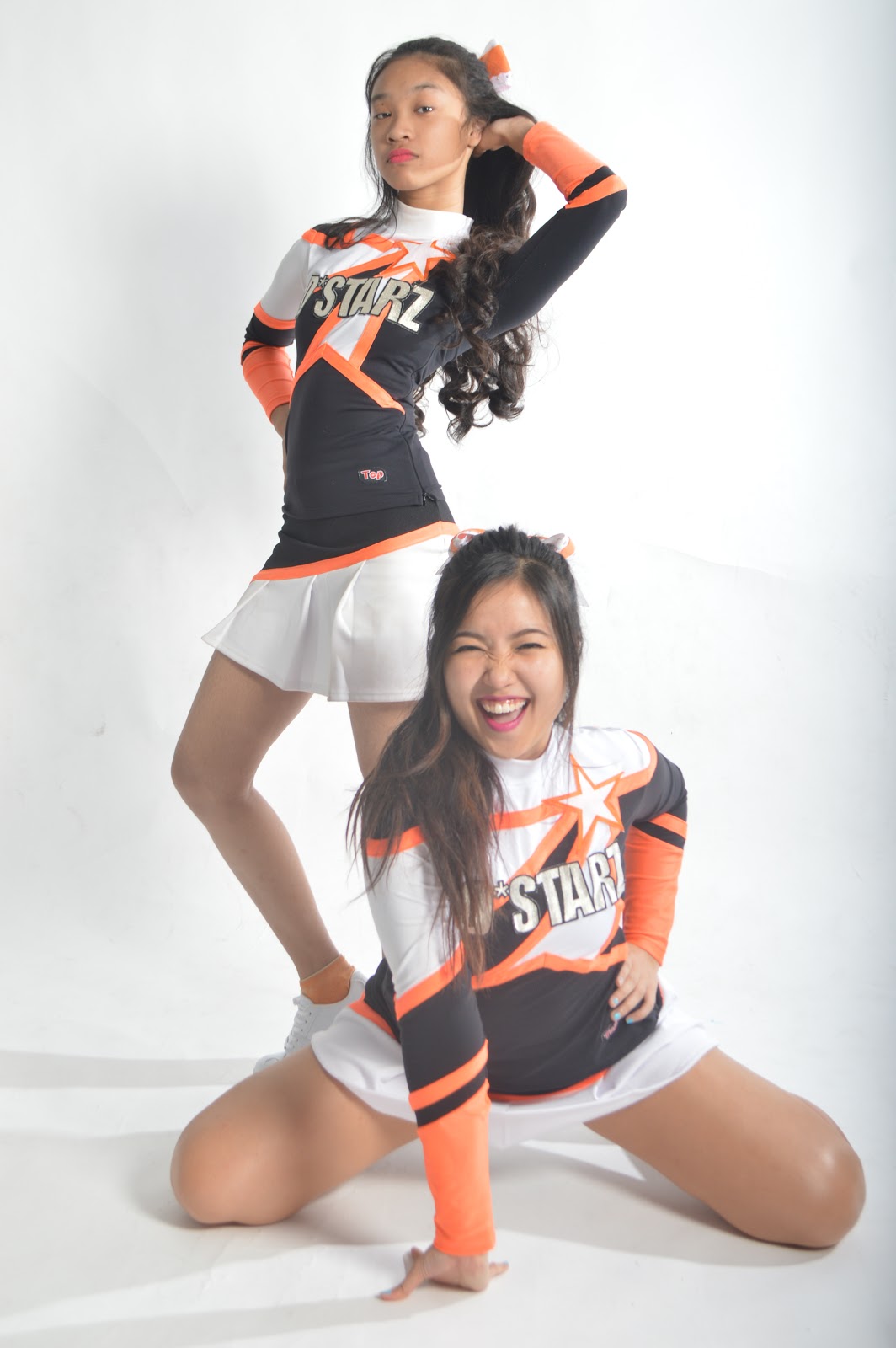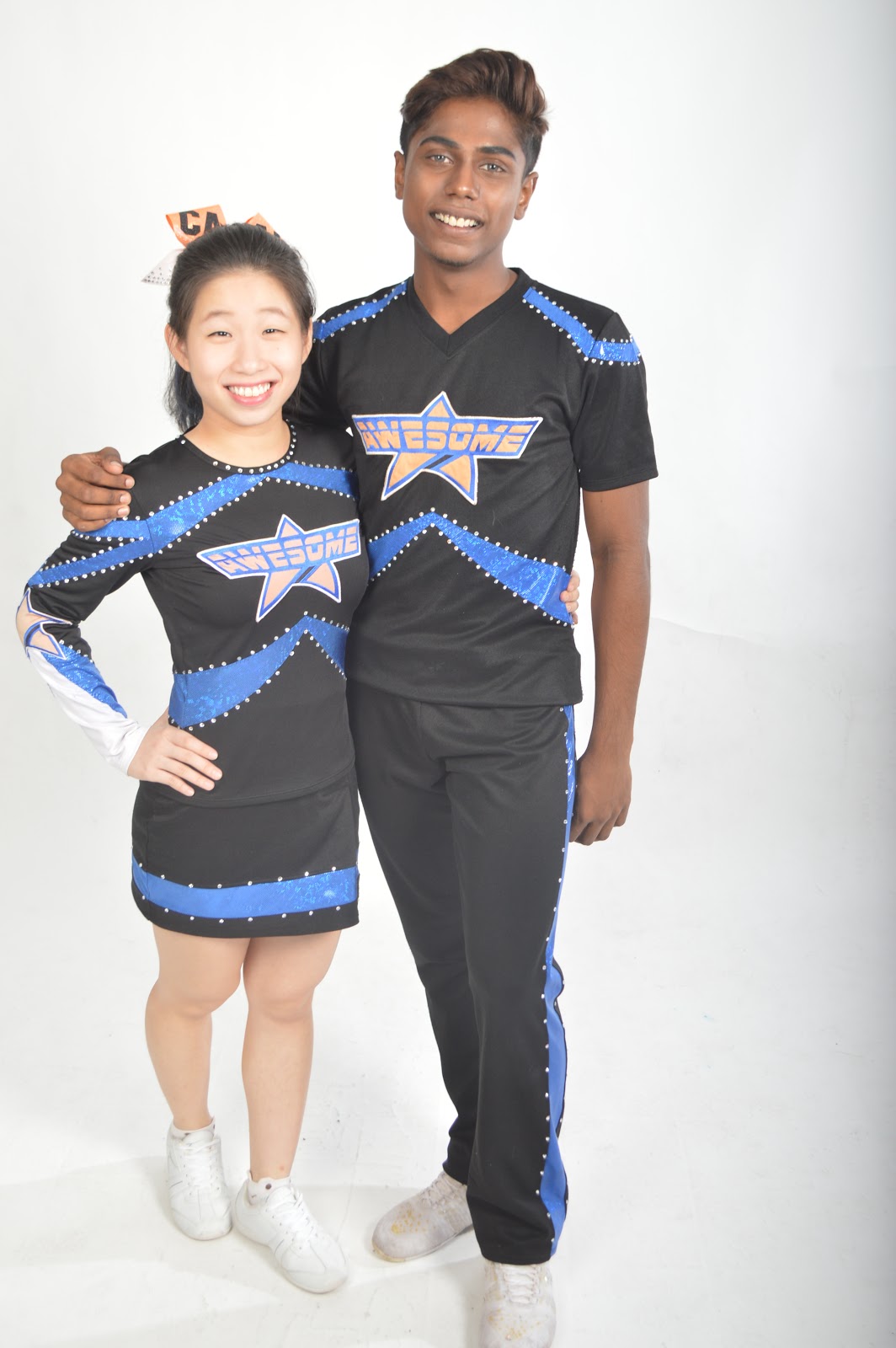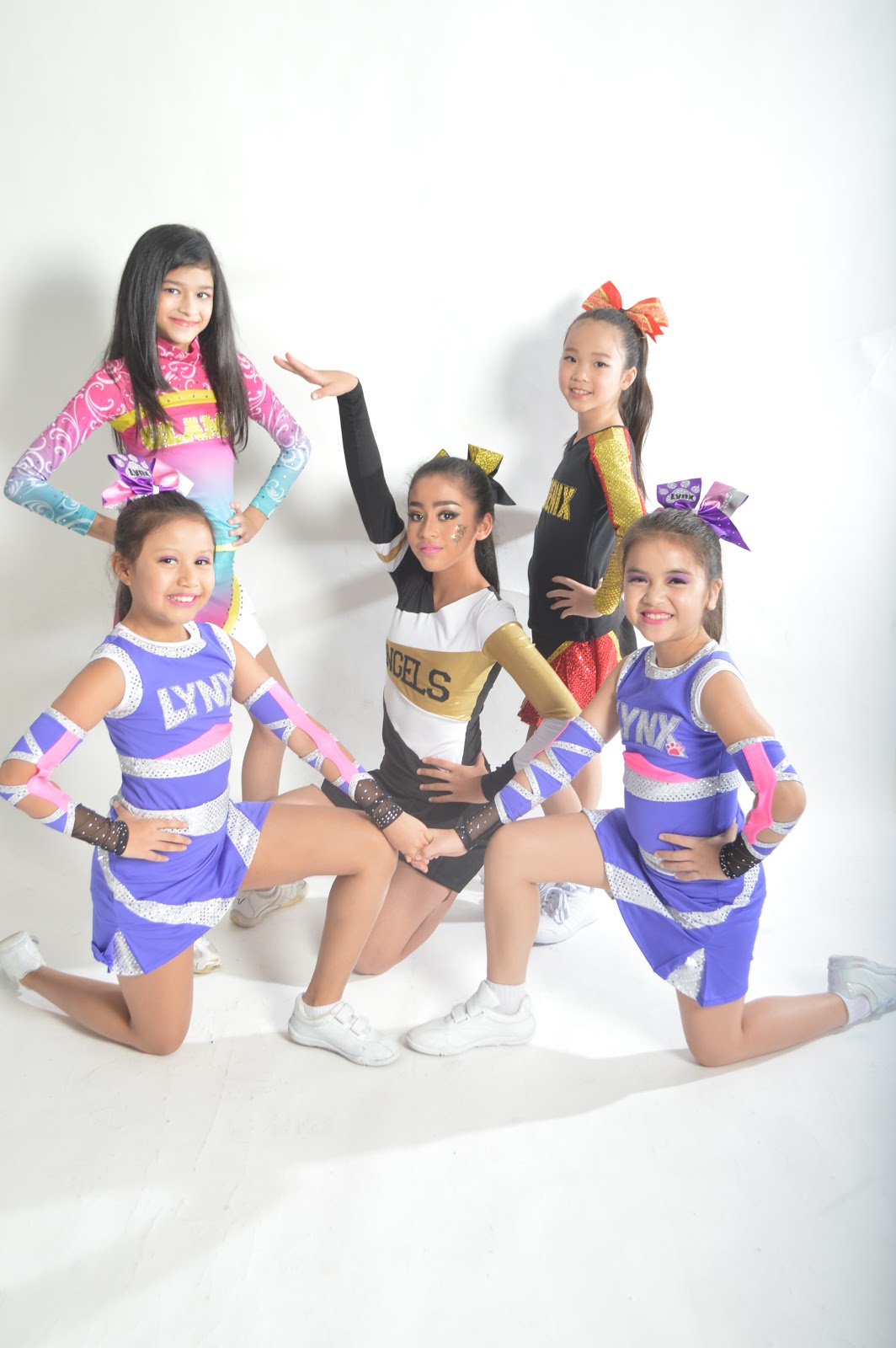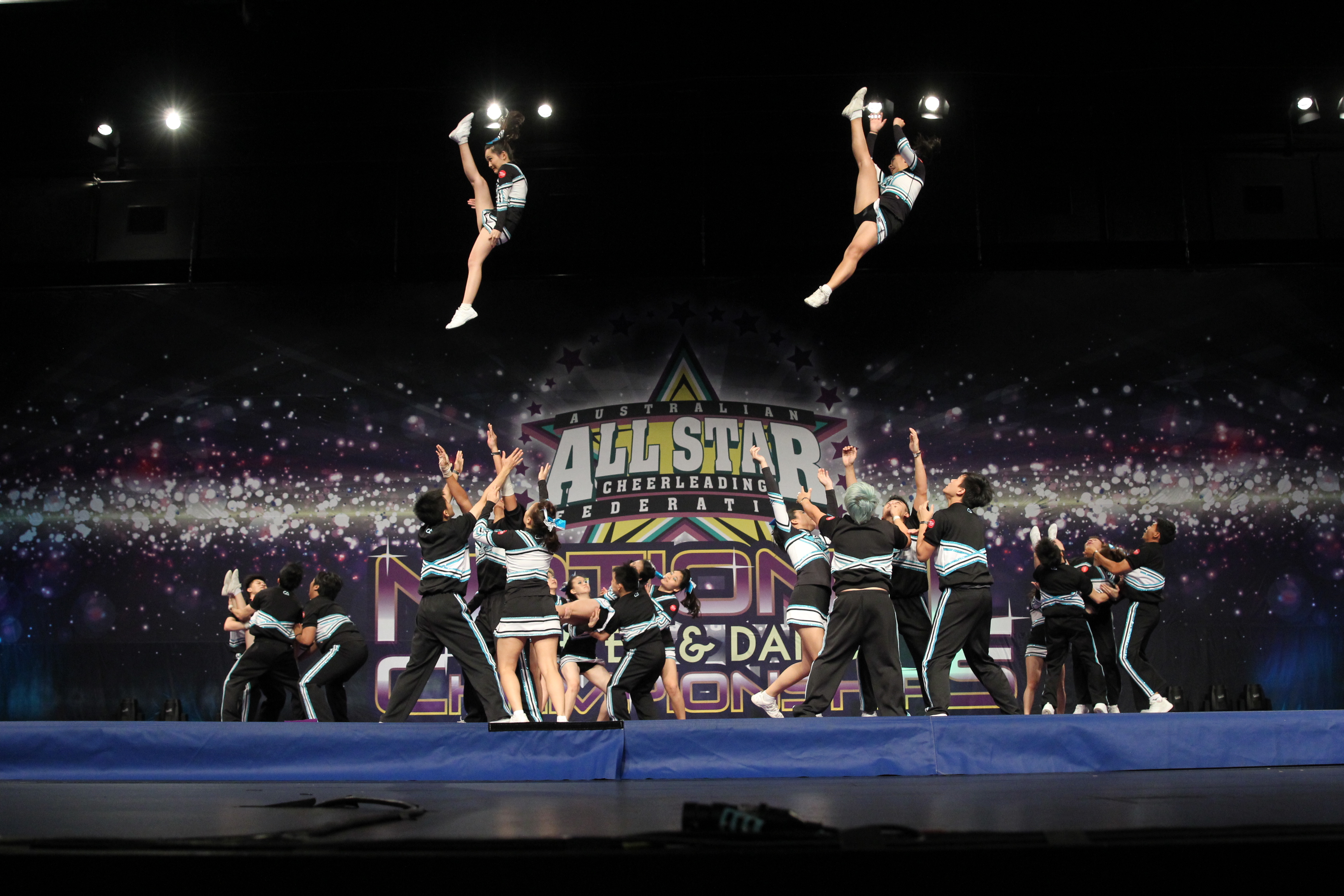 THE BEST CHOREOGRAPHERS
Cheer Aspirations is the proud home of some of the most creative choreographers in the industry – including the top 14th finalist in So You Think You Can Dance.
AWARD WINNING ROUTINES
Our routines have seen cheerleaders compete and win numerous competitions – at the national and international levels, bringing home titles from around ASEAN, Japan and Australia.
WHO USES OUR SERVICES
Schools and cheerleaders looking to learn a killer routine for an upcoming competition, to corporate organisations who want help with their in-house cheerleading teams or team building.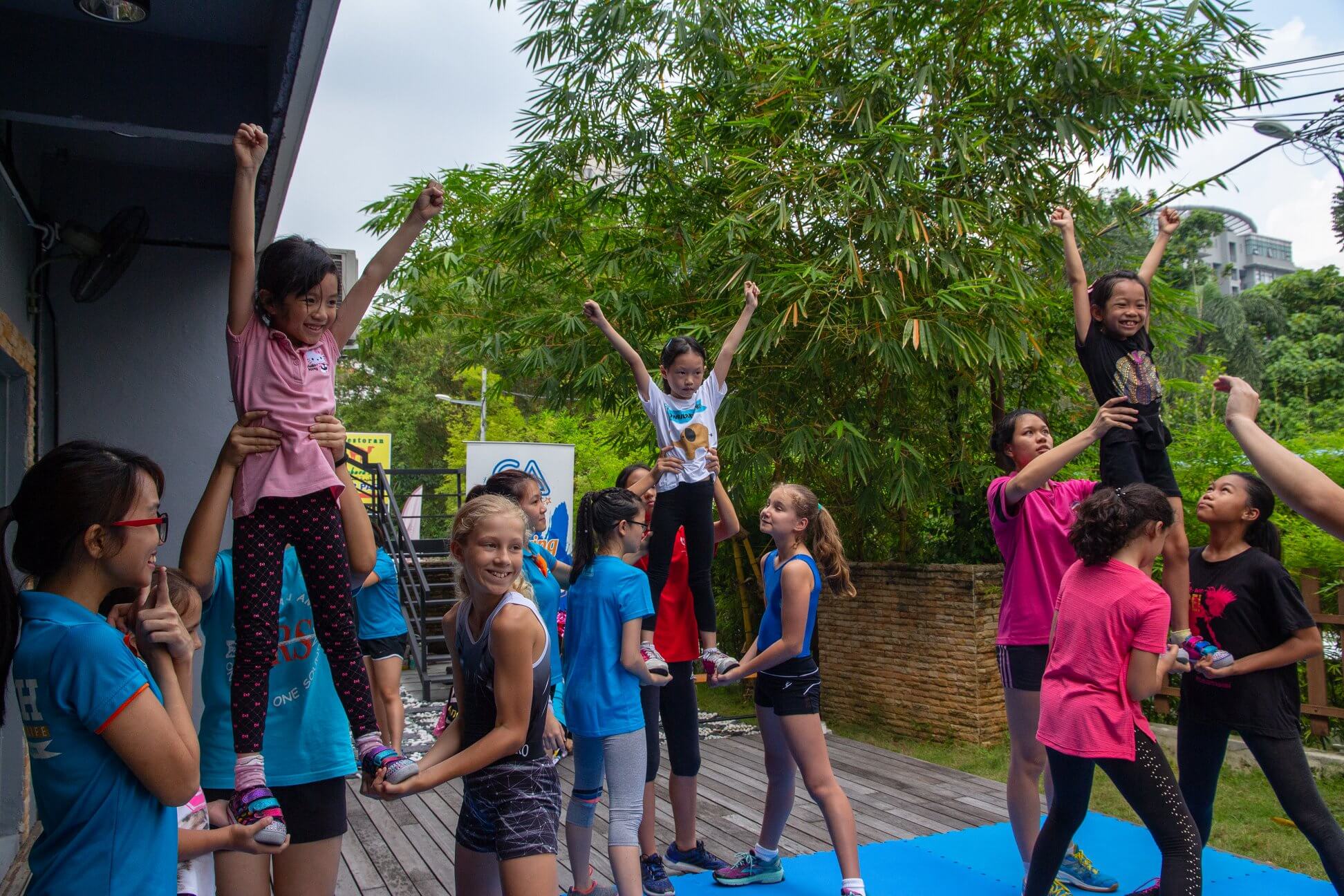 LEARN TO CHEER
Ever wanted to experience what it's like to be a cheerleader? Our workshops are designed for anyone who wants a taste of cheerleading – from stunts to tumbling, this is your chance to Learn To Cheer! We can come to you, or you can come to us. Your choice. Perfect for team building sessions, or even to have fun! Pompons and fun included!
PERFECT YOUR CHEER SKILLS
For cheerleaders who have the basics down and want to work on more advanced skills, we can tailor workshops to suit your needs. Try our custom designed workshops that focus specifically on improving your stunts or tumbling.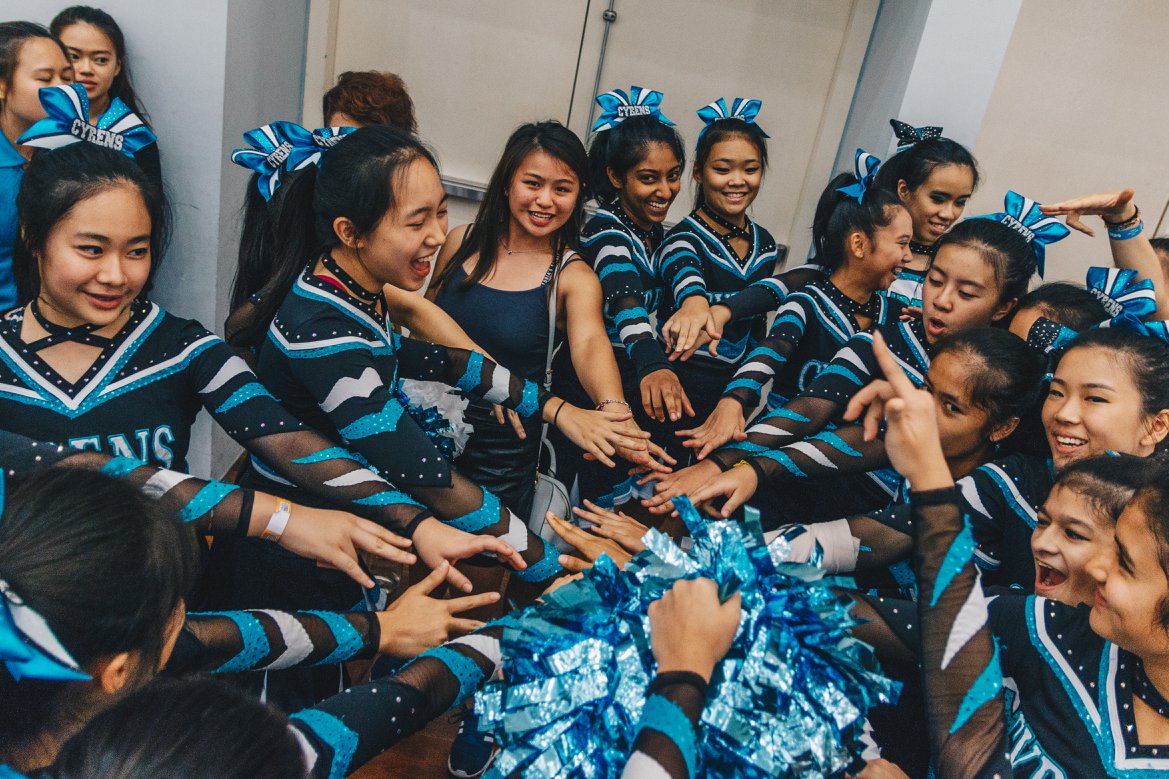 Cheer X Dance Factor Championships
An avenue for rising stars! The third year since its inception, the Cheer X Dance Factor Championships is an annual cheerleading and dance championships to provide a platform to showcase our athletes' improvement! Catering to the many skill levels and age groups, this championships has specially designed divisions for everyone! At Cheer X Dance Factor, teams perform their creatively choreographed routines in front of a crowd – all to instill the values of confidence, creativity and collaboration!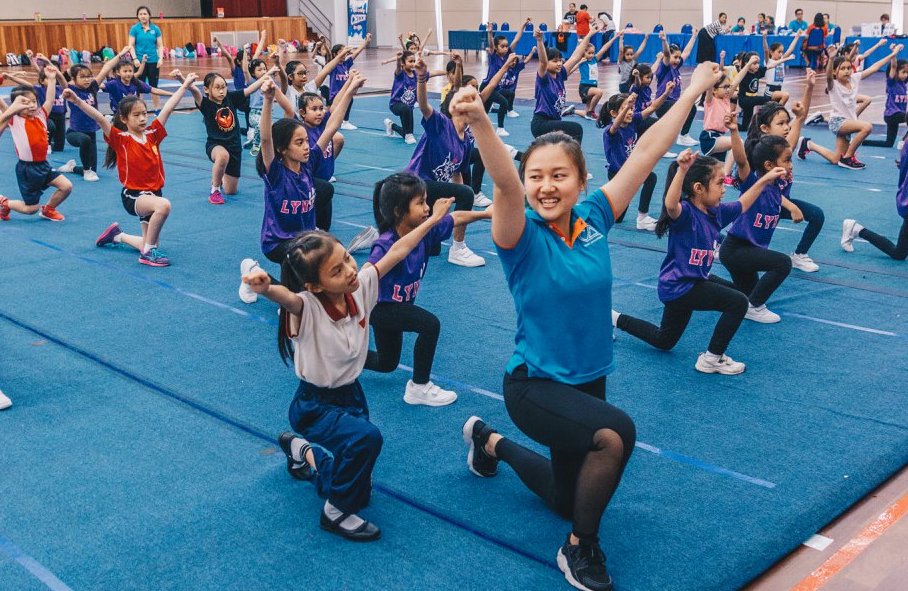 The perfect all-in-one cheerleading camp for boys and girls from beginner to advanced level! Our annual CA Camp and Showcase is suitable for everyone – yes, everyone! It is THE place to experience a day camp packed with cheerleading stunts, dance, cheers and everything cheerleading! 
There's more! Cheerleaders also get to combine these skills and perform it in a creatively choreographed routine in front of an audience at our Showcase for friends and family to enjoy!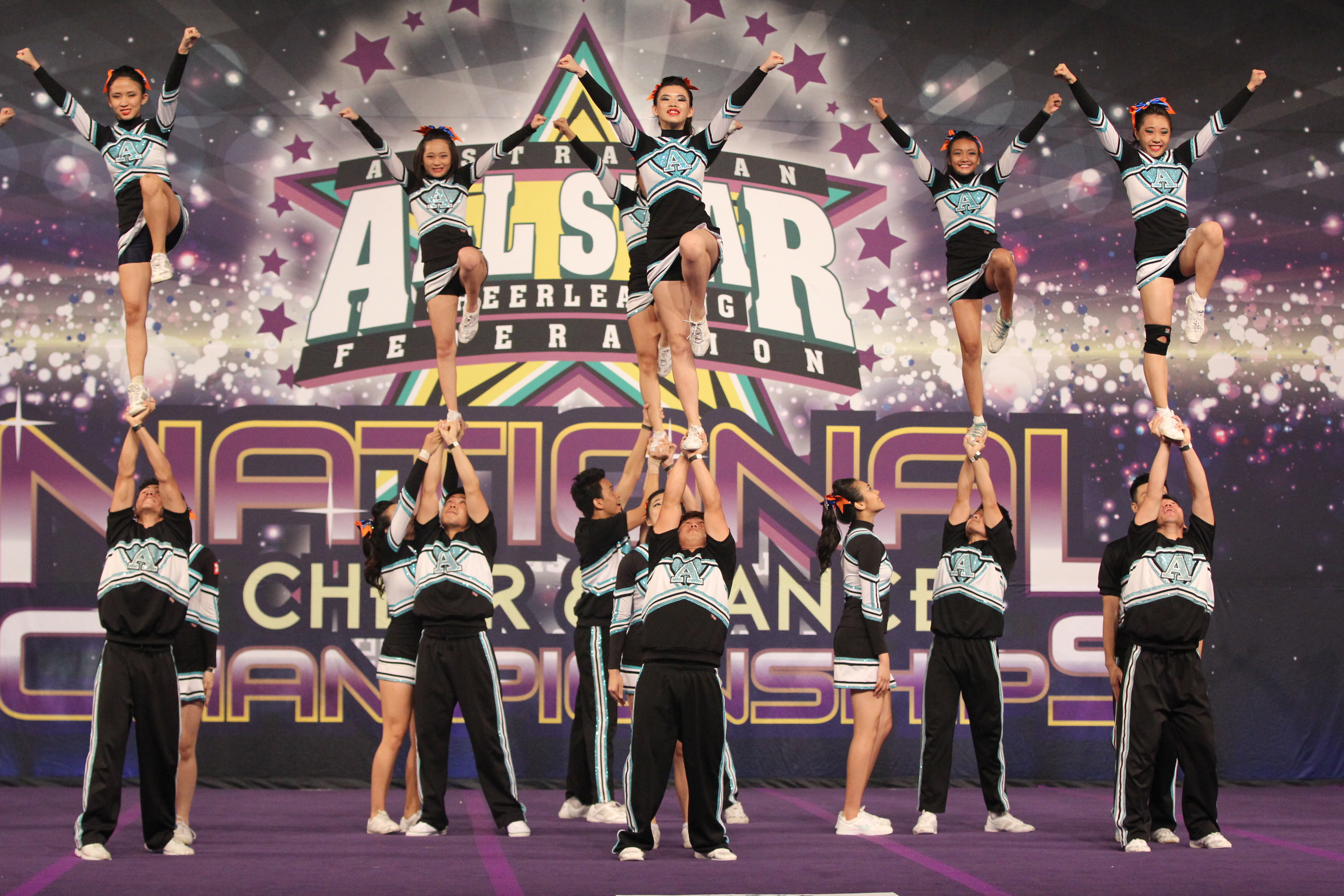 Going to compete at your first international competition can be daunting. We organise trips to the Asia Cheerleading Invitational Championships (ACIC) every year, handling everything from logistics to accommodation. We also plan excursions to international competitions around Asia, Australia, the US and more. Joining our trips not only takes the stress out of preparation, it also means you get to have fun, meet new cheerleaders and focus on enjoying yourself. In other words, ROAD TRIP!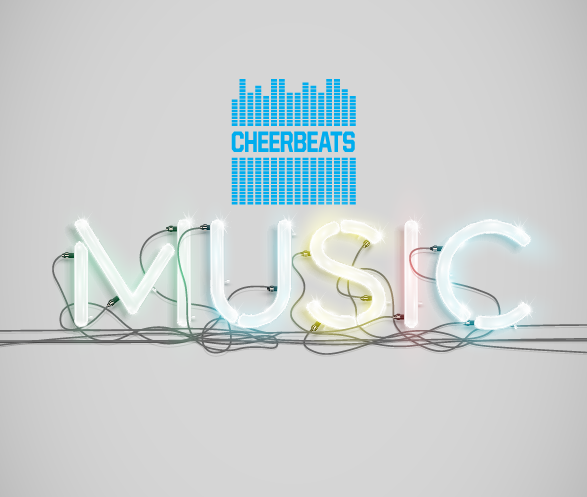 EXPLOSIVE AUDIO IDEAS
Be amazed at the professional-sounding cheer mixes by our music production arm Cheerbeats. We work with expert audio partners to produce high quality cheer mixes and voiceovers – as good as you would get in the US – at half of the price!
CUSTOMISE YOUR OWN TRACK
Give us your brief and our audio mavericks will craft the perfect soundtrack and voiceovers for your routine. Perfect if you are looking to couple some explosive moves with some explosive sounds!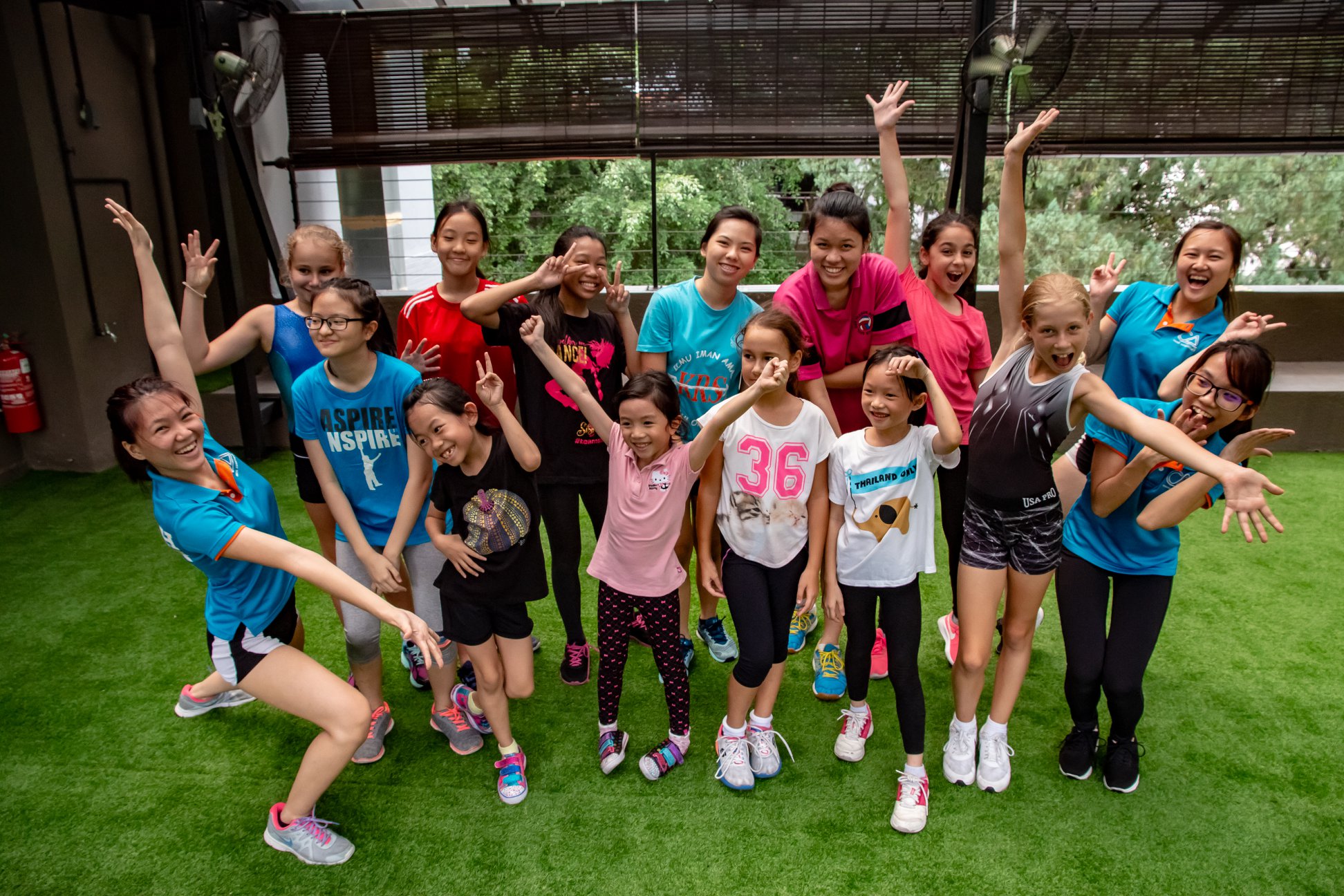 Cheerleading Centers
Want to experience cheerleading but don't know how and where to start? Our centres are where you can go!
Strategically located in both KL and PJ, we are set to bring cheer to the lives of our students. Our classes are conducted by our certified coaches with a sprinkle of love and fun!
The end goal? You get to experience the 3C's of Cheerleading- Collaboration, Creativity and Collaboration; while being able to perform a cheerleading routine in various competitions and events! 
Ampang Center
Discovery Pilates & Physiotherapy Centre :
243b, Lorong Nibong, Taman U Thant,
50450 Kuala Lumpur, Federal Territory of Kuala Lumpur.
Mont Kiara Center
Kiaraville Condominiums:
Changkat Duta Kiara, Mont Kiara,
50480 Kuala Lumpur, Wilayah Persekutuan Kuala Lumpur.
Petaling Jaya Center
NPNG Sports Centre:
Lot 70306, Jalan PJU 10/1A, Damansara Damai,
47810 Petaling Jaya, Selangor Darul Ehsan.
CA Showcase Highlights 2018